Day 1
Arrival in Tbilisi. After passing through passport control, a meeting with a guide at the Tbilisi International Airport and transfer to the hotel.

Hotel accommodation
The program of the stay will depend on the time of arrival. Be sure to offer something interesting and not forgotten.
Free time – walk in the evening Tbilisi

A meeting dinner from Vita Travel company in a Georgian national restaurant with a show program (included in the price).


Overnight at a hotel in Tbilisi
Day 2
TBILISI – MTSKHETA – BORJOMI
Breakfast at the hotel

Tbilisi sightseeing tour

During the tour you will have the opportunity to get acquainted with the sights of the city, visit the architectural and historical monuments that reflect the 1500-year history of the capital. The old city is characterized by a peculiar architecture, residential buildings are distinguished by balconies with Georgian carvings, narrow, cobbled streets. It is significant that in the old city, there are temples of six different faiths.
Today you will see the architectural wonders of the capital:
Metekhi Cathedral, founded in the 13th century. In the temple is the burial place of St. Shushaniki, the first Georgian martyr. And next to the church there is a monument to the founder of the city Vakhtang Gorgasali.
Metekhi is a true symbol of the Georgian faith, culture and history. A visit to the building of the Italian architect, the face of modern Tbilisi – Peace Bridge.

On the left bank of the bridge is the temple of Sioni, laid back in the 6th century. The venerable age of the temple is also evidenced by the fact that its floor now lies almost three meters below the surface of the pavement.

Moving to Mtskheta city-museum, a UNESCO World Heritage Site.
Visit Samtavro – The Transfiguration Church and the convent of St. Nino are some of the oldest Christian monasteries (IV c). The chapel on the site of the cell of St. Nino, bramble of St. Nino, grave and cell of the elder St. Gabriel (Urgebadze), the tomb of the holy kings Mirian and Nana.


Jvari (VI c.), The temple of the Holy Cross on the top of the mountain at the confluence of the Kura and Aragvi, where, according to legend, the Holy Equal-to-the-Apostles Nina erected the cross, one of the masterpieces of world architecture and the first UNESCO World Heritage Site in Georgia.




In the main cross of the temple is kept a particle of the Life-giving Cross of the Lord.


Svetitskhoveli (1010-1029), at the base of which is buried one of the main Christian shrines Chiton of the Lord, as well as the burial place of many Georgian kings. There is also a part of the life-giving pillar.
Lunch in Mtskheta
Transfer to Borjomi. Borjomi is a resort city in Samtskhe-Javakheti, a region in southwestern Georgia. The city is famous for its Borjomi mineral water, which occupies the first export position in Georgia. Located in the Borjomi Gorge of Kura, at an altitude of 800-850 meters above sea level. This is a resort surrounded by mountains that are covered with forests. The name of the city comes from the words "Borzh" ("fortress wall") and "Omi" ("war"). According to an ancient legend, Borjomi was founded as a natural fortress, the walls of which were the Caucasus Mountains. To protect against enemies, watchtowers were built on the slopes of the gorge, the remains of which exist to this day.
Arrival in Borjomi. Walk around the famous Borjomi park, where you can drink Borjomi mineral water directly from the sources.
A short walk around the city with a visit to the Chitachevsky Monastery of St. George – Green Monastery. In the Borjomi Gorge, in a beautiful place is the Chitachevsky Monastery of St. George. People lovingly call it the "Green Monastery", since all the trees in the gorge are distinguished by shades of green, as are the stones from which the monastery is built. They are all green, but some are dark and others are light. According to scientists, the church was built by students of the famous Georgian leader St. Grigol Hanzteli – Christopher and Theodore. In the 16th century, during the invasion of Shah Tamaz, the monastery was looted. Dozens of monks were killed or tortured. The stones shed by the monks were absorbed by stones thrown into the Chitakhevi River. These bloody stones lie almost along the entire length of the river flowing through the territory of the monastery. For centuries, worship in the temple has not been held. In the 80s of the last century, the temple was restored. And in 2002, after many centuries, a man's monastery began to operate.
Dinner

Guest house check-in
Day 3
BORJOMI – AKHALTSIKHE – RABAT – JAVAKHETI HIGHLAND – LAKE PARAVANI
Breakfast

Moving to Akhaltsikhe. Inspection of the monuments of medieval architecture – the restored fortress of Rabat. The fortress is considered a museum, but inside there is also a special museum building with an exposition. This exposition is interesting, although its subject matter is narrow: everything that concerns the history of the Meskhetians is exhibited there. Pottery, weapons and bronze Colchis axes. The recently renovated and completely reconstructed Rabat fortress can be seen from almost anywhere in the cozy Georgian town of Akhaltsikhe. Over its long history, the citadel had to see a lot, including devastation, desolation, rebuilding of churches, and a change of power. To our time, namely to the XXI century, only a few miracles survived a few buildings. In 2011, the fortress was completely restored.
Javakheti Highlands – volcanic highlands in Georgia. A part of the South Georgian Highlands, located south of the Trialeti Range, between the Kura River in the west and the Nizhnekartliyskaya plain in the east. The highlands consist of meridional ranges (Samsar and Javakheti) up to 3300 m high and a plateau (Tsalka, Gomaret, Dmanisi and Akhalkalaki) from 1200 to 1700 m high. It is composed of andesite-basalt and trachyte lavas. In the basins there are many lakes of tectonic or volcanic origin (Paravani, Tabatskuri, Hanchali, Madatapa, Kartsakhi, Sagamo). Landscape – mountain steppes, subalpine meadows used as pastures. Georgian cave monastery complex VanisKvabebi, built in the VIII century, is located on one of the cliffs of the highlands
Outdoor lunch
Javakheti National Park is part of the Javakheti Protected Areas, which also includes Kartsakhi swamp, Sulda swamp, Lake Khanchali, Lake Bugdasheni and Lake Madatapa. The area contains five of the eight largest lakes in the country and additionally includes pastures on the mountain slopes. There are many birds in the area, such as the big sea duck, white-tailed duck, hawk and many others. Paravani is a lake in the region (mhara) of Samtskhe-Javakheti in southern Georgia, located on the territory of the Ninotsminda municipality, between the Javakheti and Samsar ranges. It is the largest lake in the country. The lake is located at an altitude of 2073 m above sea level. Its maximum and average depths are 3.3 and 2.2 m, respectively. The volume of the lake is 91 million cubic meters of water. The water level is highest in October and November, and the lowest – in May and June. In winter, the lake freezes and the thickness of the ice cover can reach 73 cm.

Accommodation in a guest house in Akhaltsikhe

Dinner at the guest house
Day 4
AHALTSIKHE – SAPARA MONASTERY – VARDZIA
Breakfast.

We continue on to the Sapara Monastery, famous for its incredibly well-preserved 14th-century frescoes.


Giorgi Natenadze Manor is our next stop. Here you will have a master class on cheese, but first we will need to choose a very special wine that will suit the cheese. Georgy Natenadze gained worldwide fame by finding and restoring ancient grape varieties from wild vines. Using these grape varieties and organic cultivation techniques, the Natenadze winery produces high-quality Meskhetian wines. We will visit the terraced vineyards and the winery to find out the history of Meskhetian wines, then there will be a tasting to select the wine that suits the cheese.

Continuing to the south – to the center of the Meskheti region – in the Middle Ages this region was the cultural center of Georgia. According to the poet Shota Rustaveli, it is from here that he came from. A trip through the picturesque Gorge of Mtkvari, a tour of the most famous landmark of the region – the Vardzia monastery complex carved into the rock. Not far from the stone city is the convent of Upper Vardzia. Nuns produce original works of art, souvenirs that are sold throughout Georgia. The monastery itself, located in a deep gorge, is very attractive. We can visit the nuns, dine with them, and then take part in a special master class, having tested our strengths in woodcarving and writing icons.

We return to the hotel in Akhaltsikhe

Dinner
Day 5
UBISA – OBCHA VILLAGE – CHAORI LAKE – RACHA – AMBROLAURI
Breakfast

Moving to the Racha region, which is called Georgian Switzerland.


We continue to move to Racha, enjoying the incredible views of Lake Shaori reservoir and many more picturesque passes and reservoirs. Everyone knows that there is such a Khvanchkara wine. Someone even knows that it was Stalin's favorite wine. But few people know that this grape variety grows on only one side of the mountain in the Racha-Lechkhumi region, in a very limited area with a specific microclimate. On the way, stop at the Ubisa church in the village of the same name. Ubisa is an ancient monastery. It was built in the 9th century under the Abkhaz kings. From that time, the church, St. George, has been preserved, very simple in design: just 4 walls and a gable roof. Later, a side gallery was attached to him. In 1141, Svimon Chkondideli built a residential tower on the 4 floors next to the temple, from which only three are now preserved. In Ubisa we are waiting for a master class in pottery.




Lunch stop with tasting of Imereti wines in the Bahia vineyard.

We visit the city of Ambrolauri, once the residence of the kings of Imereti, today is the administrative center of the Racha-Lechkhumi region. We will see the central square of the city with the building of the city administration, the park, the Rachin tower, the church and the monument to St. George, we will see the Rachin analogue of the Svan towers – the 17th century Machabeli tower, which is built of sandstone and limestone, was mainly used as an observation post. It owes its name to the fact that the Imereti king Solomon once granted the tower and the adjacent summer residence to refugees from Samachablo.

Arrival at Ambrolauri

Accommodation in the guest house.

Dinner
Day 6
RACHA
Breakfast.

Visiting the Royal Khvanchkara Winery in Ambrolauri.
Inspection of cultural monuments – Khotevi and Nikortsminda

Next we go for rafting. The high mountain region of Racha is famous not only for its wine, lobiani, incredible landscapes, but also for the best rafting in Georgia passing along the Rioni River. Who wants a dynamic, moderately extreme and, at the same time, safe rafting, where you can admire the beautiful nature around and test yourself, this is exactly what you need. The rafting includes: interesting rapids, 23 km of dynamic rafting, deep and beautiful canyons, viewing platforms, even suitable for those who were going rafting for the first time. You only need to clearly follow the instructions of the instructor. The rafting begins with simple rapids, on which there will be an opportunity to practice driving the boat. Then the river enters the most beautiful canyons of Alpan, Tvishi with steep walls and several interesting rapids. We complete the rafting in the town of Nikordsiri, having passed part of the Twishi canyon, a couple of kilometers from the bridge to the village of Orkhvi.

Everyone can take part in fishing

Dinner at the guest house
Day 7
AMBROLAURI – KUTAISI – TSKALTUBO
Breakfast.

Transfer to Tskaltubo. On the way, we will visit Motsameta Monastery (X century) located on the site of the martyrdom of the great Georgian princes David and Constantine, their relics are stored in the ark.
Bagrati Temple, erected in Kutaisi during the reign of Bagrat III as the main cathedral of his kingdom and consecrated in honor of the Assumption of the Virgin in 1003. The temple, magnificent in size and proportions, became a fundamentally new word in the history of Transcaucasian architecture, was lavishly decorated with carvings and mosaics, and played an exceptional role in the medieval history of Georgia. In particular, it was here that David IV the Builder was crowned.
Dinner
Gelati (XII century) is one of the most famous monasteries of ancient Georgia, a beautifully restored, outstanding monument of Georgian architecture, the center of the spiritual and scientific life of the Middle Ages. Gelati is the tomb of Georgian kings (according to the chronicler of the era of Queen Tamara, she was buried in Gelati. There is also a tradition that her ashes were later transferred to the Jerusalem Cross Monastery).
Dinner

Arrival in Tskaltubo, check-in at the guest house

Dinner and a master class for cooking West Georgian dishes at VitaGarden Manor. (Khachapuri on a spit, elargi, tkemali, Imereti kebab with pomegranate juice)
Day 8
TSKALTUBO – PROMETHEUS CAVE – CENTRAL RESORT PARK
Breakfast.

A visit to the Prometheus Cave (commercial name), formerly known as Kumistavi Cave, is one of the main attractions of Imereti, and the largest cave in Georgia. The cave is very large and only a tenth of it is open for visiting, and this is still a lot, a walk along it takes about an hour. The Georgian myth of Amirani says: "Amirani was chained to a rock in the cave of the Caucasus Range for the fight against God. His liver was constantly pecked by an eagle, and a loyal dog to Amiran licked the chain, trying to thin it. However, every year on Thursday of Holy Week, the blacksmiths appointed by God renewed the chain. "According to ancient legends, the cave opens every seven years, and you can see Amirani.
Dinner
The next stop is the Colchis forest in Sataplia State Reserve, here are Satapli karst caves. The caves are so ancient that here you can see the fossilized footprints of dinosaurs tens of millions of years old. These fossils are of global importance for the entire scientific world and are one of the rare antiquities.
If somewhere there is truly pure and living water, it comes from the depths of the earth to the spa resort of Tskaltubo. Walk in the central park of the city. Those who wish can order spa treatments in HealthCare No. 2 – underwater massage and a pool with healing water. (For an extra charge)

Return to Tskaltubo

Dinner

Free time

Overnight stay
Day 9
TSKALTUBO – MARTVILI CANYONS – SULFUR BATHS  – TEA FACTORY – FARTING
Breakfast.

We continue our journey to the Martvili Canyons – "the land of dinosaurs (they say they were found here) – getting here, it seems that you get into a lost world. Canyons will meet us with virgin beauty and natural power. For many millions of years, water has made a 40 meter deep gorge in the rocks. A mountain river flows at the bottom of the gorge, forming a cascade of waterfalls. The main waterfall rushes from a height of 12 meters and streams of water, somewhere powerful waterfalls, somewhere small streams, are falling everywhere from above.
Tea plantations in Samegrelo. Taste the best varieties of tea and buy for yourself and friends as a gift!
Megrelian lunch

Here you can visit the royal sulfur baths and get real pleasure.




Salkhino Manor is the Salkhino residence of the second dynasty of princes Dadiani, not far from Martvili, which for some time belonged to the Murat family, and where the technology for the production of Ojaleshi wine was developed. Now there is a park, a palace, a monastery and a tasting room. The Salkhino estate in its essence resembles the estate of Tsinandali in Kakheti, but here everything is a little more modest. In the nearby Martvili Canyon, we will make a short rafting trip (this is not a stormy river, so our boat trip will be more spectacular than challenging).

Accommodation in a guest house in Martvili
Day 10
MARTVILI – ZUGDIDI – MESTIA
Breakfast.

From Martvili we will go to Zugdidi, where we will visit the Dadiani Palace, which was once the home of the royal family of Samegrelo. Napoleon Bonaparte's nephew Achille Murat also lived here, which explains the collection of Napoleonic relics, including one of his posthumous masks.
Lunch at Zugdidi with a local family
Next, departure to Svaneti – the most beautiful and picturesque alpine region, located on the south side of the main Caucasian ridge. It includes 2 districts: Mestia (Upper Svaneti) and Lentekhi (Lower Svaneti). We leave for Mestia – the capital of the region, through the Inguri dam, the largest in the Caucasus. Svaneti is famous for its beautiful mountain landscapes, Svan towers, patriarchal villages and many ancient traditions. Svans have their own culinary culture and we will get to know them during our trip to this region.

Upon arrival in Mestia, we will visit the regional museum of the history and ethnography of Svaneti – this is a real pantry of historical artifacts and ancient manuscripts

Guest house check-in

Dinner
Day 11
MESTIA – USHGULI – MESTIA
Breakfast

In Upper Svaneti there is the highest settlement in Europe – the village of Ushguli (about 2200 m above sea level), where we go. Virgin nature, high mountains and proud towers are an indescribable sensation. We are waiting for a no less eventful day – a jeep tour to the village. On the way we will meet sources of mineral waters and villages located in unique natural conditions.
We will visit the Church of St. George (VII-XIIth centuries) in Ushguli, the Tower of Love, the Ethnographic Museum in Ushguli and the Church of St. George in Nakipari with unique frescoes, also the tower of Queen Tamara
Lunch

After lunch, we will visit the unique medieval towers, the historical museum, where the treasures of the old "Svans" of the pre-Christian era are stored.

Return to Mestia

Dinner
Day 12
MESTIA – BATUMI
Breakfast

In parting from Svaneti, we will visit the House – Museum Margiani. The genus Margiani is very famous in Svaneti, at one time it was one of the most influential and wealthy families of Mestia, they owned only 4 towers in Mestia (residential buildings were not considered). The house in which the museum is now purchased by the state and is a historical monument, but geographically it still stands on the land of the Margiani family. As well as the towers – there are 4 of them in the family – they belong to the state, but historically they were built by members of the Margiani family, they control them. All towers were built approximately in the same period – 12-13 century
We leave for Western Georgia on the Black Sea coast in the city of Batumi. As you descend, the climate changes rapidly from alpine to subtropical. Batumi – "Georgian Singapore", the most famous Black Sea resort in Georgia with a population of 350,000 people.

Arrival in Batumi

Hotel check-in
Day 13
BATUMI – CITY TOUR – MOUNTAIN ADJARA – SHERVASHIDZE WINE
Breakfast

Sightseeing tour of Batumi, walking tour of the Seaside Park of Batumi and the old city. A visiting card of Batumi, a favorite place of citizens and visitors of the city is the Batumi Piazza, built in 2009. In 2010, a new 7-meter moving sculpture of Love became the decoration of the city. The statue represents the figures of a woman and a man. They strive for each other, within 8-10 minutes very original and beautifully move towards each other and merge in the end as a whole.
Excursion to Mountain Adjara. Excursion to the arch bridge of Queen Tamara, look at the Makhuntseti waterfall. The bridge got its name thanks to the then ruler, it was by her will and decree that such arched bridges began to be built. In Adjara, there are 25 arched bridges that have survived to this day.
Further, the Makhuntseti waterfall, wine tasting in the Shervashidze winery and a culinary master class, lunch.

Return to Batumi
Day 14
BATUMIAN BOTANICAL GARDEN – NATIONAL PARK OF KOLKHETI – TBILISI
Breakfast

Today, we plan to visit one of the most amazing and beautiful sights of Georgia, as well as its real pride – the Batumi Botanical Garden. A true paradise is located 9 km from the city, it is located on the most picturesque mountain – Cape Verde and various representatives of the richest flora of the planet are gathered here. The garden area is about 120 hectares, which contains a magnificent collection of 5000 species, almost half of which tree and shrub species. The magnificent landmark of Batumi has an excellent organization in terms of landscape and geographical features: the moist subtropics of the Caucasus are represented by Colchis boxwood, pomegranate, yew and rhododendron; Australian and New Zealand – whitewashed and black wood, eucalyptus, Himalayan – weeping fir, long coniferous pines and many others. A trip to Lake Paliastomi, this is an incredibly beautiful lake in western Georgia. Located near the Black Sea coast on the Colchis Lowland in the Rioni River Valley and is located in the territory of the Kolkheti National Park. The park is interesting for lovers of ecological tours, trekking and water trips. Here we will make a boat tour accompanied by the rangers of the park and admire the birds, unusual landscapes and find ourselves in the world of the jungle and relict forests

Departure to Tbilisi

Arrival in Tbilisi.

Hotel check-in
Day 15
TBILISI
Breakfast.

Visiting the economic market (bazaar). The bazaars in Tbilisi are an absolutely amazing place. Here you will see mountains of a wide variety of fruits, vegetables, herbs, seasonings, suneli and spices … Meet the long rows of various cheeses – guda and sulguni, corn flour for gomi (cornmeal porridge), churchkhel of different colors and tastes.




Next we go to the famous "Dry Bridge" (souvenir market).

The Dry Bridge is the main antique market of the city, and also it is in the open air.


It was part of the bridge connecting the right and left banks of the Kura. The bridge was named Mikhailovsky in honor of Count Mikhail Semenovich Vorontsov. Here you can find absolutely everything: antiques, jewelry, plates and cameras, watches and dishes. Only from here you can bring truly unique handmade items, and you will know for sure that they are made in a limited edition.

Airport transfer

Departure
The End of the Tour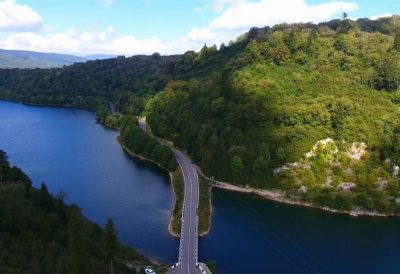 | Guest Houses \ Accommodation DBL | 2 per. | 4 per. | 8 per. | 12 per. |
| --- | --- | --- | --- | --- |
| Price for 1 person | 1700$ | 1100$ | 990$ | 870$ |
The price includes:
Accommodation for 14 nights in guest houses on the basis of half-board HB

Private Transfer Airport-Hotel-Airport

Services of an accompanying individual guide along the entire route (except for a free day)

Individual Transport service throughout the tour (except for a free day);

Wine tasting, Georgian feast in the family wine cellar Getiashvili.

All entrance fees to visited objects (museum, churches, wine cellars, other attractions)

Guide services for the program.

Jeep Tour in Kazbegi

River Rafting

Mineral water in transport throughout the tour

Guide and driver accommodation in regional hotels, daily expenses and fuel for transport
The price NOT includes:
Flights

Lunches and Dinners outside the program

Out-of-alcohol drinks
Additional expenses that are not included in the tour program